Why buy plastic, that will turn ugly yellow, when instead you can get our awesome aluminum catch can in three different colors.
Our custom designed catch for Sea-Doo ACE 1630 models mounts at the front of the engine for easy access.
Comes with everything required for installation, we recommend blue thread locker on the mounting bracket bolts.
Fits Sea-Doo 1630 models only, does not fit models with oil filler tube mounted at the front of the engine.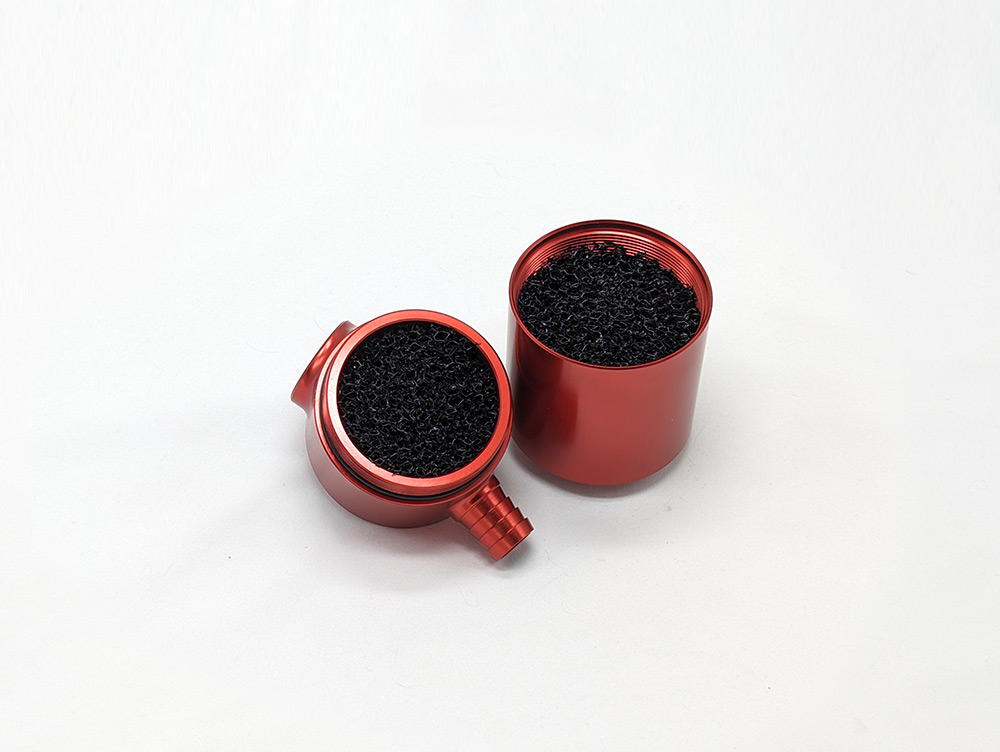 Maximum oil extraction
100% filled with oil vapor condensing foam to pull as much oil from the passing air as possible.
Servicing made easy…
Quickly and easily check/drain any collected fluids using the bottom mounted drain or simply unscrew the lower half to fully inspect contents.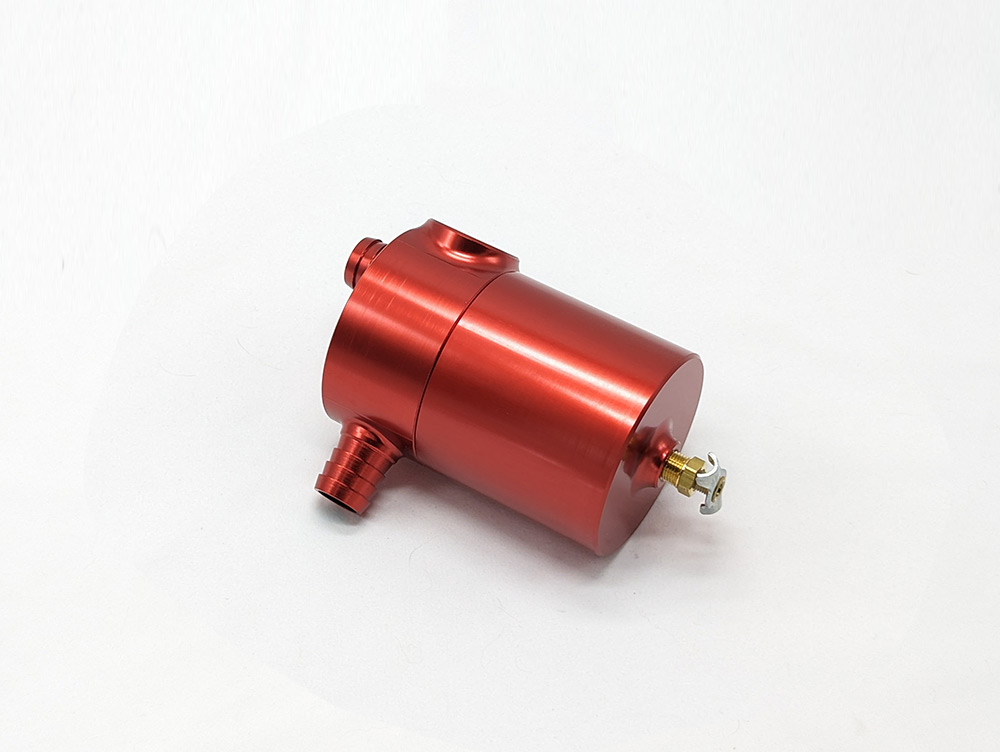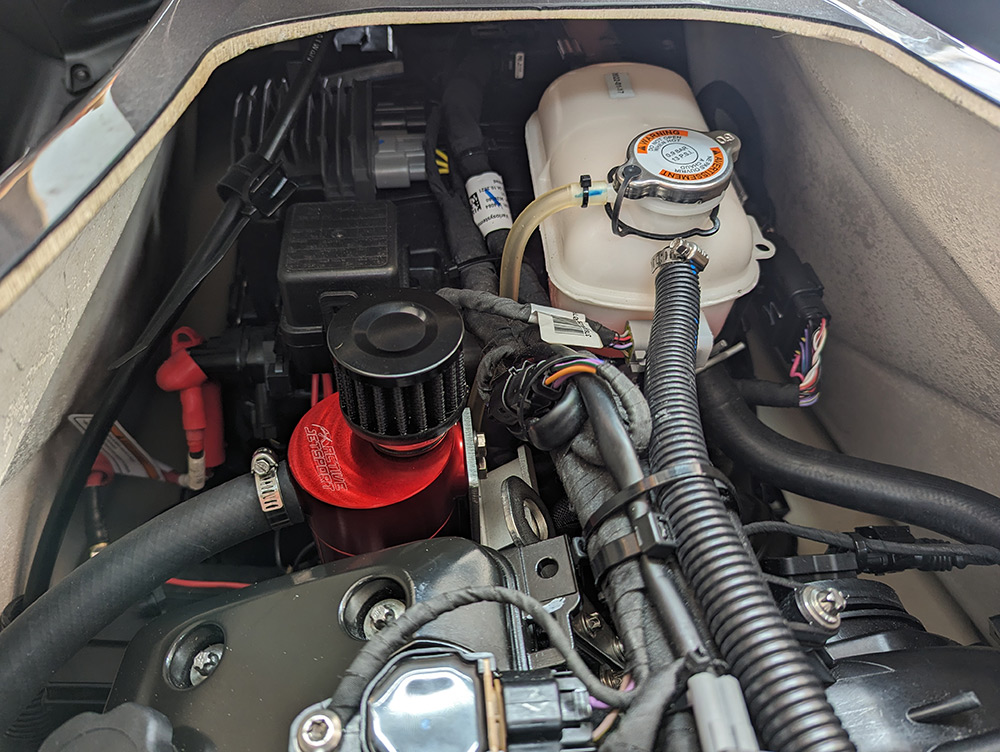 Easy access
Easy service access at the front of the engine.  No need to remove top deck components just to get to your catch can.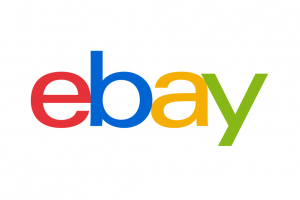 Upload Image...