Do you have electronics you'd like to hook up to your brand new Sea-Doo watercraft but don't want to modify the OEM wiring harness?  We have a solution for you!
Our plug-in switched accessory wiring harness allows you to connect up to 3 devices without any cutting or splicing of the OEM wiring harness. To make things even easier we also include ready made pigtail connectors for both the positive and negative side.
Since this is a switched, and fused, harness it will only supply power while the accessory system is active.  This means no power will be consumed by any connected devices while your Sea-Doo is powered down with cluster off.
Waterproof Quick Connectors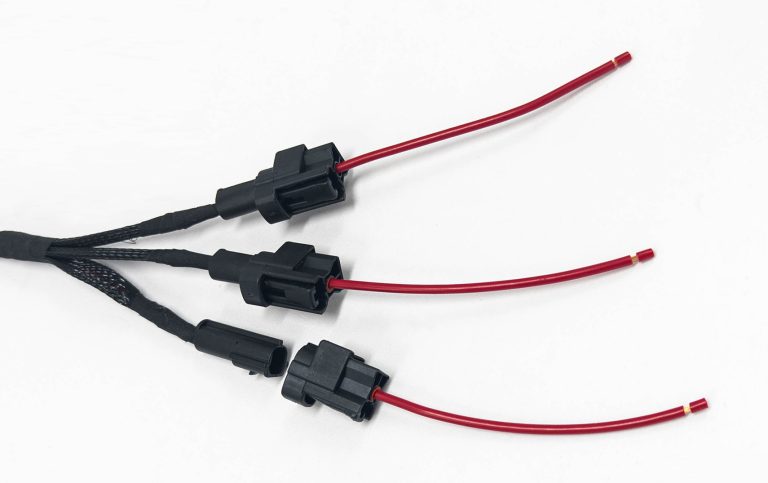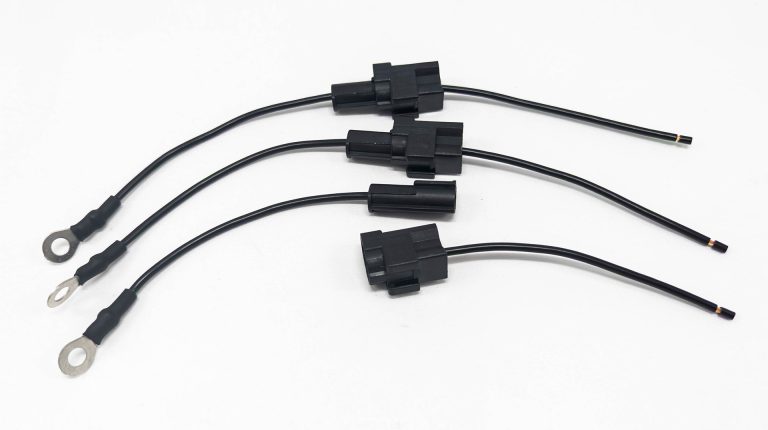 Included pigtail quick connectors, both positive and negative, make attaching your electronics a snap!
Installation
Connect our harness at the fuel pump on top of the fuel tank as shown in pictures below.
After the fuel pump connector is in place; attach the negative and the fused positive d-ring terminals to the battery.  You're now ready to attach your electronics using the pigtail connectors.
Compatible with all 230/255/260/300 models which use the Bosch ECU.  Harness battery leads are long enough for models with the battery next to the fuel tank.  If your model has battery further away, like some RXT models with battery in the rear compartment, you will have to extend the battery leads.